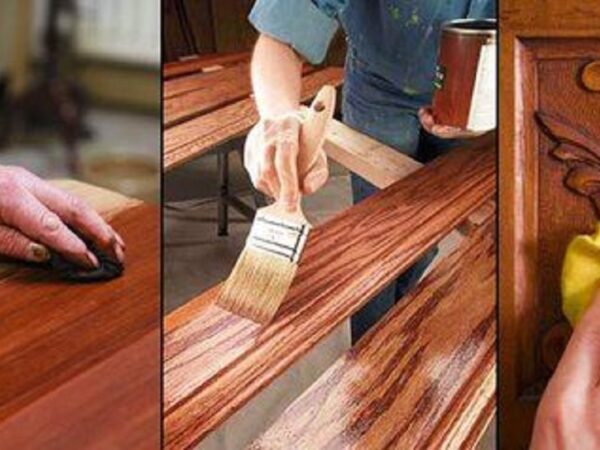 Bed Polishing in Bangalore
Spray polishing is a popular technique used in furniture refinishing services to give old, worn-out furniture a new life. We offer Bed Polishing in Bangalore, which involves applying a layer of polish to the surface of the furniture using a spray gun. This technique is used to give the furniture's surface a shiny, smooth finish.
In Bangalore, We offer furniture refinishing services that also include spray polishing services for both residential and commercial properties. Our experts use state-of-the-art equipment and high-quality polishing solutions to ensure that the surfaces they work on are restored to their original shine and luster.
Our Spray Polishing
We are one of the most trusted companies for Chair Polishing in Bangalore. We also offer several furniture refinishing services like dining table polishing, door polishing, table polishing, and many more. Typically, wooden furniture that has aged and lost its luster over time can use our services. A few essential processes are included in the bed polishing in Bangalore procedure, which is sanding the furniture's surface to remove any previous finish or rough patches, priming the surface, and applying the spray polish.
Why Choose Us for Bed and Chair Polishing in Bangalore
We offer affordable and high-quality Bed Polishing in Bangalore. The experts use spray polishing in order to bring back the lost shine from the old furniture. That also helps in improving the life span of the furniture.
Insurance Coverage
While offering Chair Polishing in Bangalore, our experts take care of the assets. In case of any mishappening, we offer insurance coverage. 
Eco-Friendly Solutions
Being the trustworthy house cleaning service in, we are aware of our responsibility towards and try our best to offer eco-friendly house cleaning and polishing solutions.
Guaranteed Satisfaction
Customer Satisfaction plays an important role in our business and for that, we provide customized services and finish the task only when the customer gets satisfied with the work.
Trusted Polishing Partner
We are providing the service of Chair Polishing in Bangalore with supreme quality and trying our best to fulfill the customer's ultimate expectations. We have built the trust of customers by offering exceptional service and meeting the needs of customers.
Innovative Approach
Our cleaning professionals use innovative and eco-friendly approaches in order to meet the need and requirements of customers. We at Painting Service in Bangalore work with a revolutionary methodology for every polishing service, using the best polishing products to carry out the task.
Things to Consider Before Choosing Spray Polishing
1. Take the Furniture Type into Account 
The primary thing to consider for Bed Polishing in Bangalore is to understand the type and appearance of the wood. The glossy finish is suitable for living rooms, however, it is advisable to use a matte finish for your bedroom designs. As the bedroom is generally a comforting space and needs a quiet environment.
2. Consider the Exposure of Furniture to Humidity and Sun
Another crucial factor for Chair Polishing in Bangalore is the environment like rain, humidity, or heat as it affects the outdoor furniture. In the case of some wooden finishes, it offers better resistance. Whereas others may decay or rust through ecological impact.
3. Take Care of Your Safety
Some of the wood polishes contain toxic ingredients and can harm the environment and health. Hence, excessive exposure to the polish of wood furniture can cause irritation to the eyes. In some cases, it can also cause headaches, dizziness, skin burning, etc.